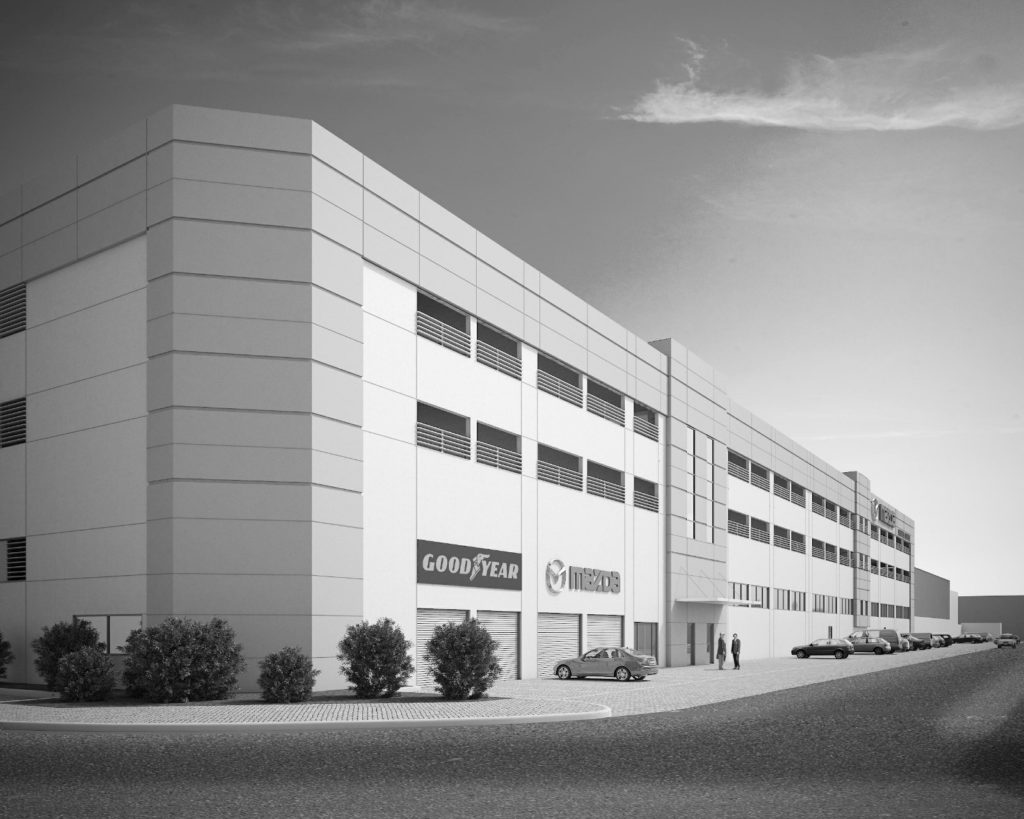 The Proposed car Service Centre and Storage Facility is to be built adjacent to an existing car facility.
This project will be having Car Service, tire changing, etc.
It is having 2 storeys of covered car parks with ramp facility at 1st, 2nd floors and one open car park at roof. Offices are located in Ground & mezzanine floor levels.
Existing substation will be modified in order to feed the electrical power supply to this new facility. Emergency generator will be serving power to Emergency loads such as Fire pumps, Lifts, part of workshop equipments and Air-conditioning units.
Complete facility is air conditioned and provided Wi-Fi facility and monitored by CCTV Cameras. Facility is having Signage boards.
Complete facility is protected with Fire Protection system and monitored by fire alarm system, EMCO is awarded the MEP including ELV systems, Fire Fighting, Car Park Co. System work, etc.