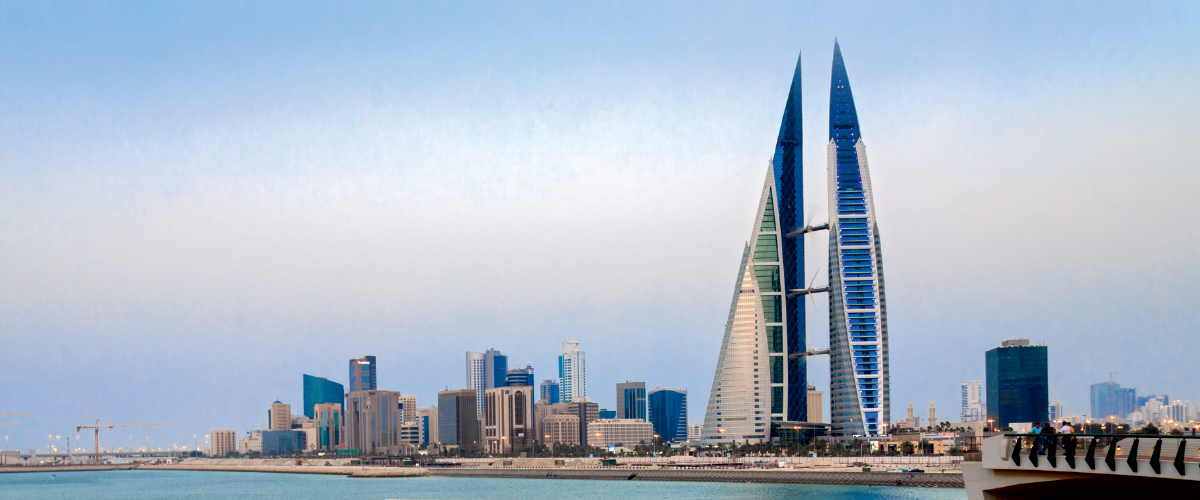 The project team includes both local and international companies with joint venture Lead Contractor Nass Murray and Roberts and local company HAJ acting as Client Representative and Cost Consultants.
The Towers have been designed by international firm WS Atkins with DTZ Bahrain, International Property Advisers letting and managing the completed scheme.
We carried out all the design, supply and installation of Electrical (HV and LV), Air conditioning, Plumbing, Drainage, Intelligent Lighting, Honeywell building management System, Erico Lighting Protection System and Honeywell Aviation Lighting System.
For the first time anywhere in the world, large scale wind turbines have been used to make a significant sustainable energy contribution in the operation of a building. Three 29 meter diameter giant wind turbines is the key feature of the iconic 50 floor, 240m high twin towers that make up the new BWTC.
The towers architecture provides a source of energy for the building that is renewable and cost effective. The unique aerodynamic shape of the towers channels the airflow through the turbines, improving their function and energy generation output. The 3 turbines are each supported by an individual 30M bridge spanning between the two towers.
The three turbines will produce up to 1300 Megawatt Hours (MWH) of energy per year, providing between 11 to 15 percent of the total electrical consumption of the building.
The seafront Bahrain World trade Center intelligent building with panoramic sea and city views is more than its landmark commercial towers, offering amenities such as a dining environment, a five star hotel, sophisticated office accommodation and an exceptional Shopping Mall.
The BWTC development also includes a Shopping mall measuring 16,500 square meters and feature 40 of the most luxurious fashion brands such as Christian Lacroix, Emporio Armani, Dolce and Gabbana, Valentine, Hermes, etc.
Other BWTC amenities will include restaurants, cafes, a health spa and a five star hotel. In addition, three sky-lit courts, the Center Courts, the garden Court and the North Court, will connect the shopping mall and the Sheraton hotel.
The Building has also been fitted out with sophisticated self-monitoring analysis and reporting technology features, ranging from connectivity to surveillance and security systems and a district cooling system which is an environmentally friendly alternative to conventional air-conditioning systems.