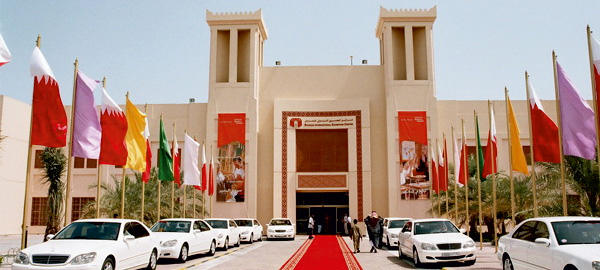 Bahrain International Exhibition Center and 5 Star Convention Center, the best complex of its kind in the Gulf.
It is the modern complex in the Arab World and features all the facilities expected by international exhibitors and visitors.
From the outside, the building resembles an old fort, with wind towers for ventilation during the cooler months.
There is a specially designed conference hall with the latest state-of-the-art communications equipment.
The complex houses a travel agency, bank, telecommunications and press room, restaurants and dining halls.
The whole objective is to provide first-class facilities to bring major exhibitions to Bahrain.
EMCO was selected to supply, install the Electrical (HV & LV), Air-conditioning, Plumbing, Drainage, Fire Fighting, Building management system, Music System Security, Fire Alarm, Access Control and Lighting Protection System.